Posts: 1054
Joined: Thu Jan 26, 2012 8:23 am
Location: Kennewick, WA
Bryan can pretty much fix anything with a welder, hammer, and grinder. I think they're his favorite tools... Lol
Lance
Building a capable off roader is easy, building a street legal one that you can wheel and then drive daily is the challenge...
2007 JKU, 7" RK lift, 40s, ARBs, 5.38s, Headers, Fox Coilovers, etc.
http://www.Livin4Today.com
---
---
Forums need a like button.
<Like>
---
BLING! Install complete. 8 double adjustable Savvy/Currie Aluminum control arms.
Thank you Dr. Scumby for the help and a warm dry shop.
The double adjustable are neat because you don't have to remove an end to make fine tuning adjustments. I just have to find some wrenches to make tightening/checking the jamb nuts easier. 1.5" and 1 1/8" I believe.
Turns out the rubber end bushings were shot on the old rear arms allowing movement.
Initial road testing results: Awesome. Slightly rougher ride due to all Johnny Joint ends and no rubber bushings. But very tight feel, and no more clunking.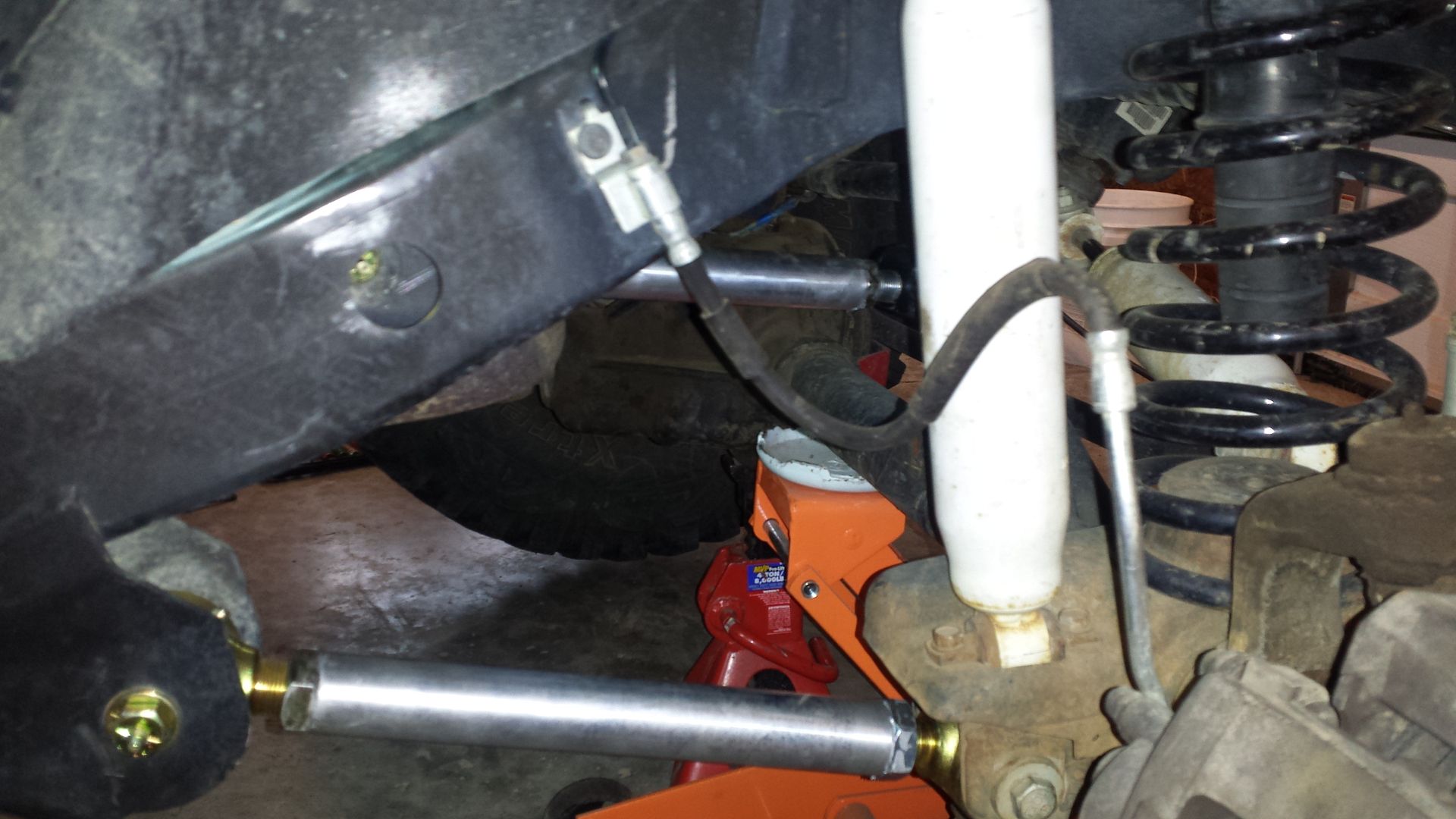 2020 Jeep Gladiator Rubicon
Tow bar mount
Trailer hitch
---
New shocks went on today.
Fox Reservoirs up front, Take offs from Chuck.
Fox 2.0 in the rear, because I'm too cheap to buy brand new matching reservoir shocks.
The Skycrappers that came off were definitely toast. No wonder my ride was so springy.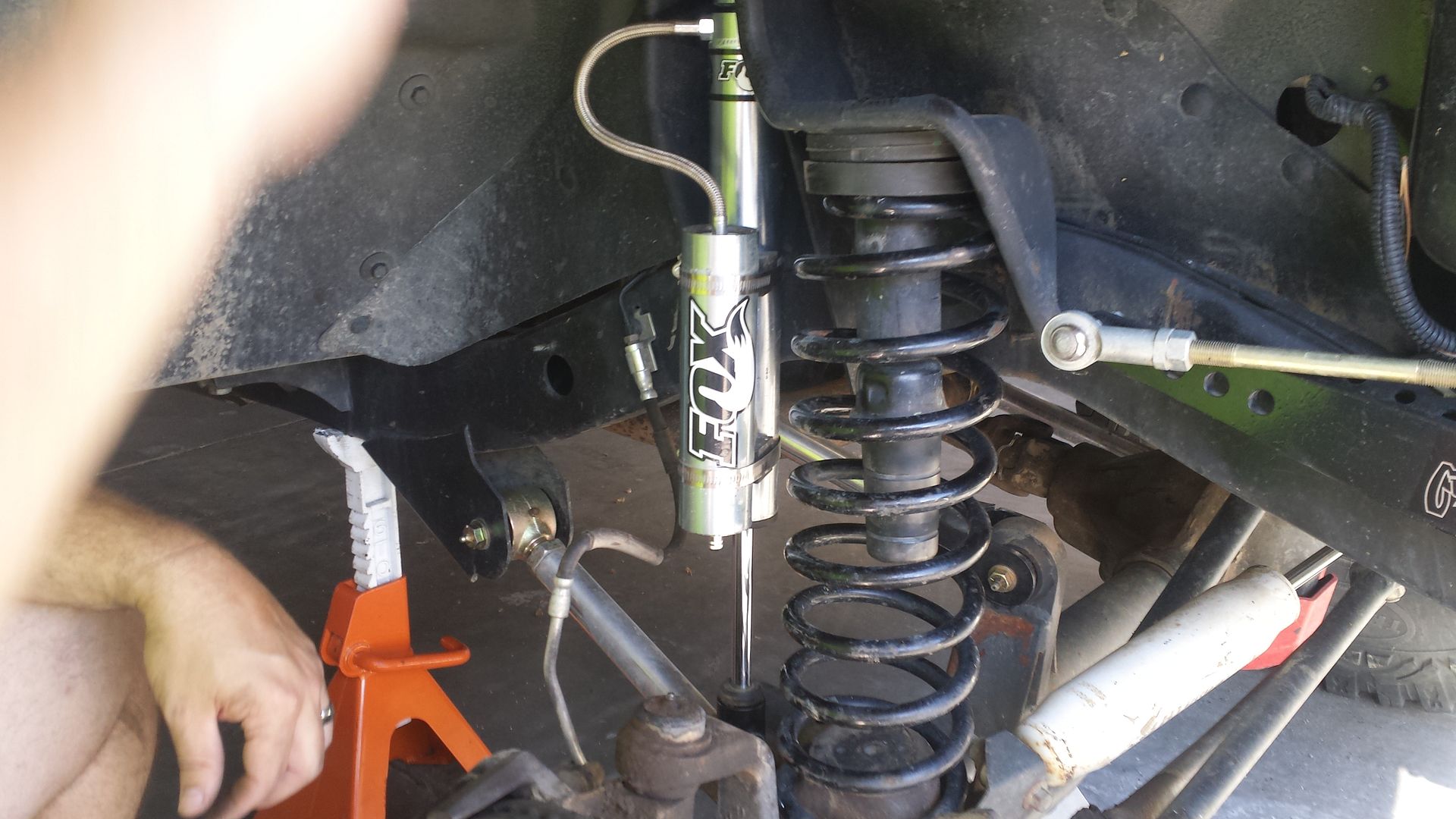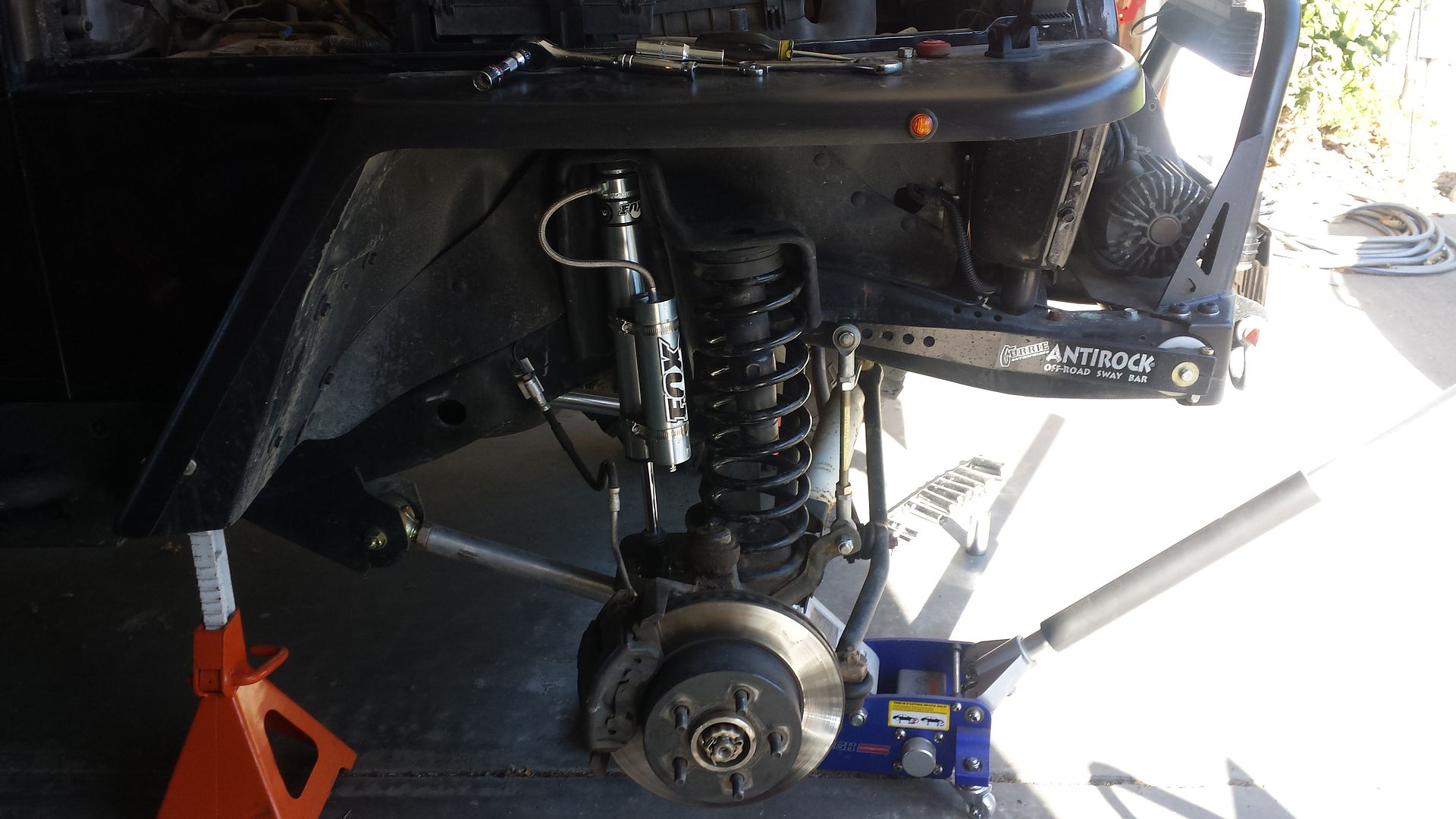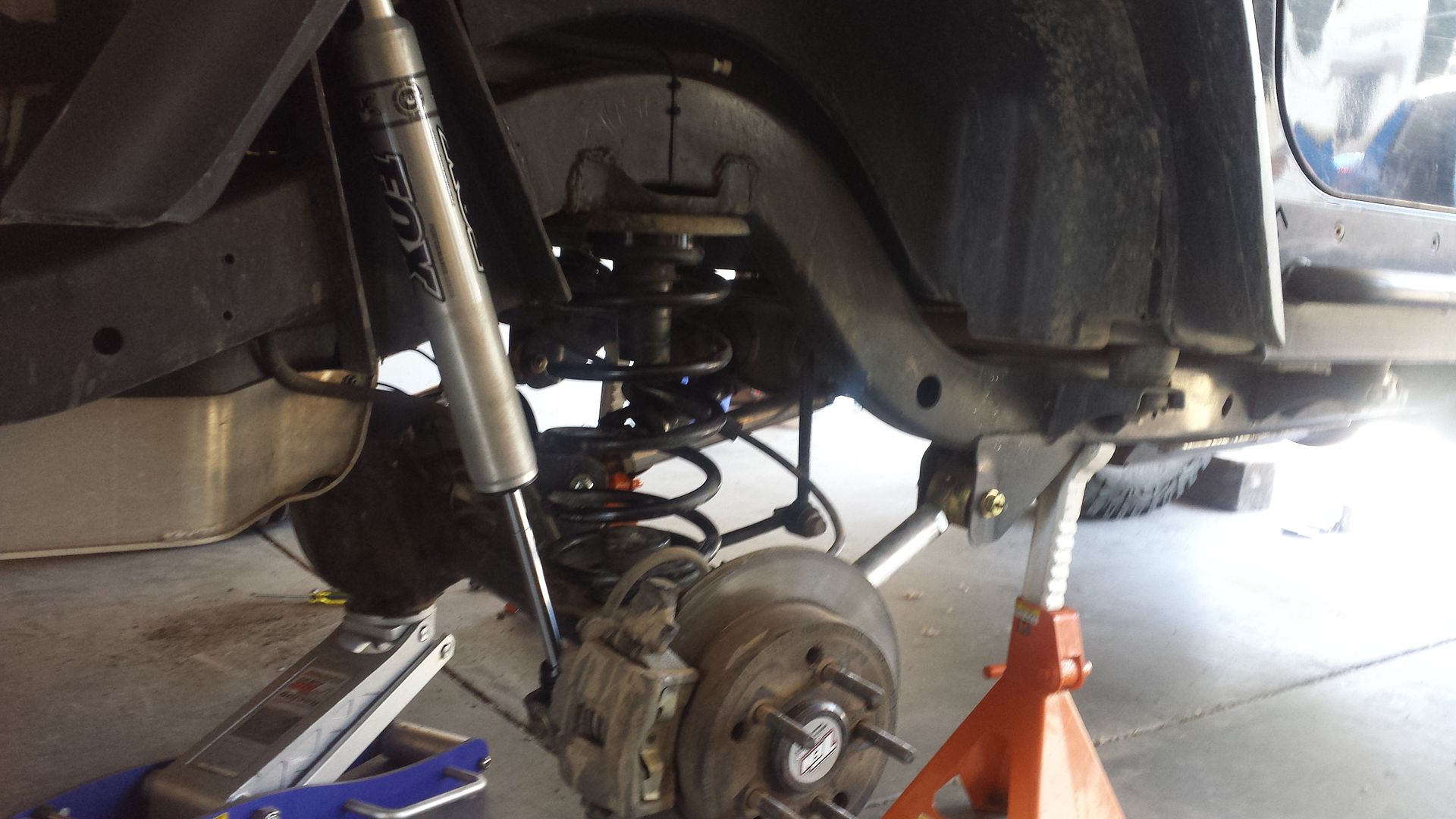 2020 Jeep Gladiator Rubicon
Tow bar mount
Trailer hitch
---
Road test and flex/bumpstop check.
Hmmm. My neighbors just happen to have a ramp at their house!
The ride is firmer, but not harsh at all. No more squishy squishy.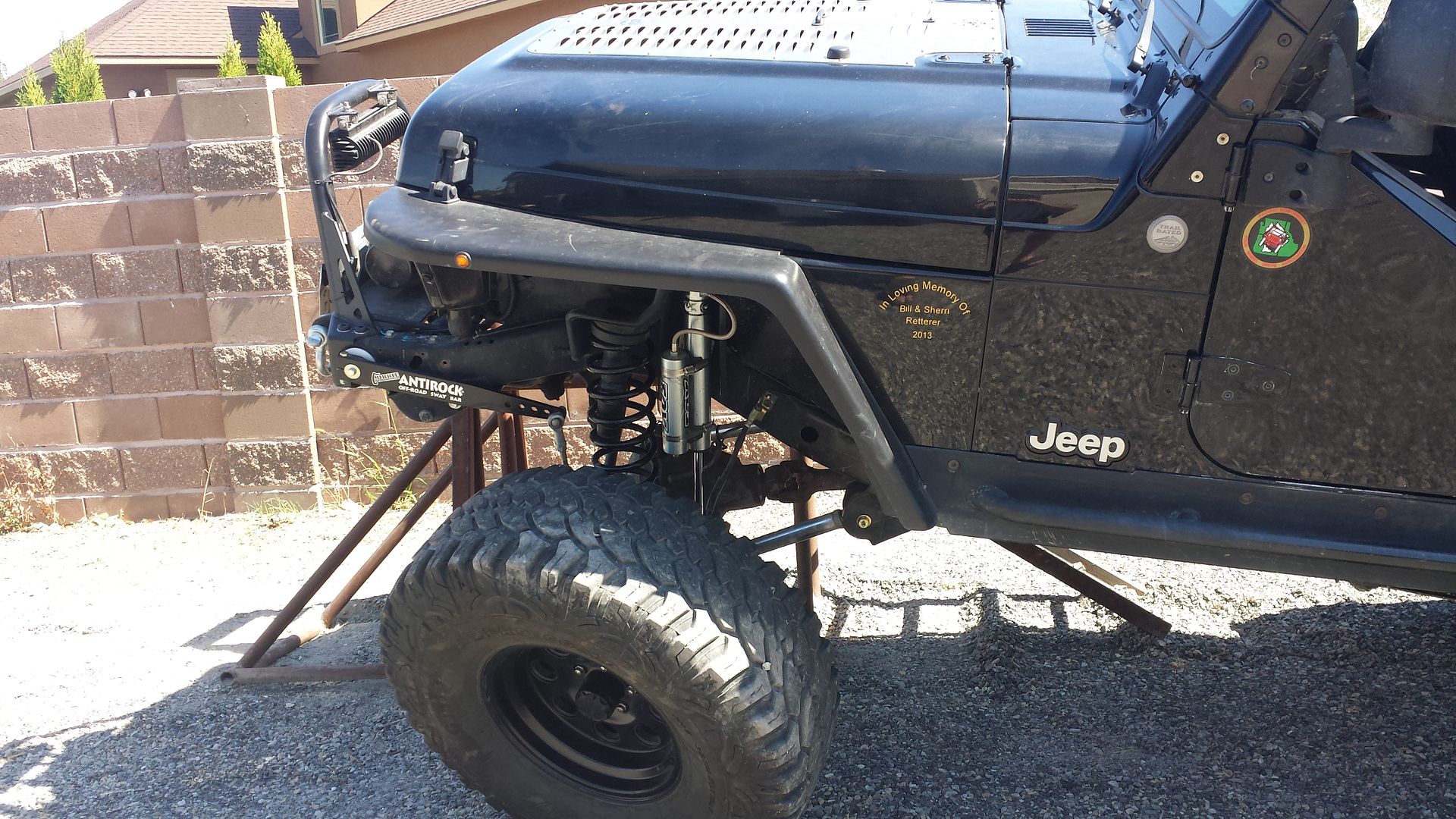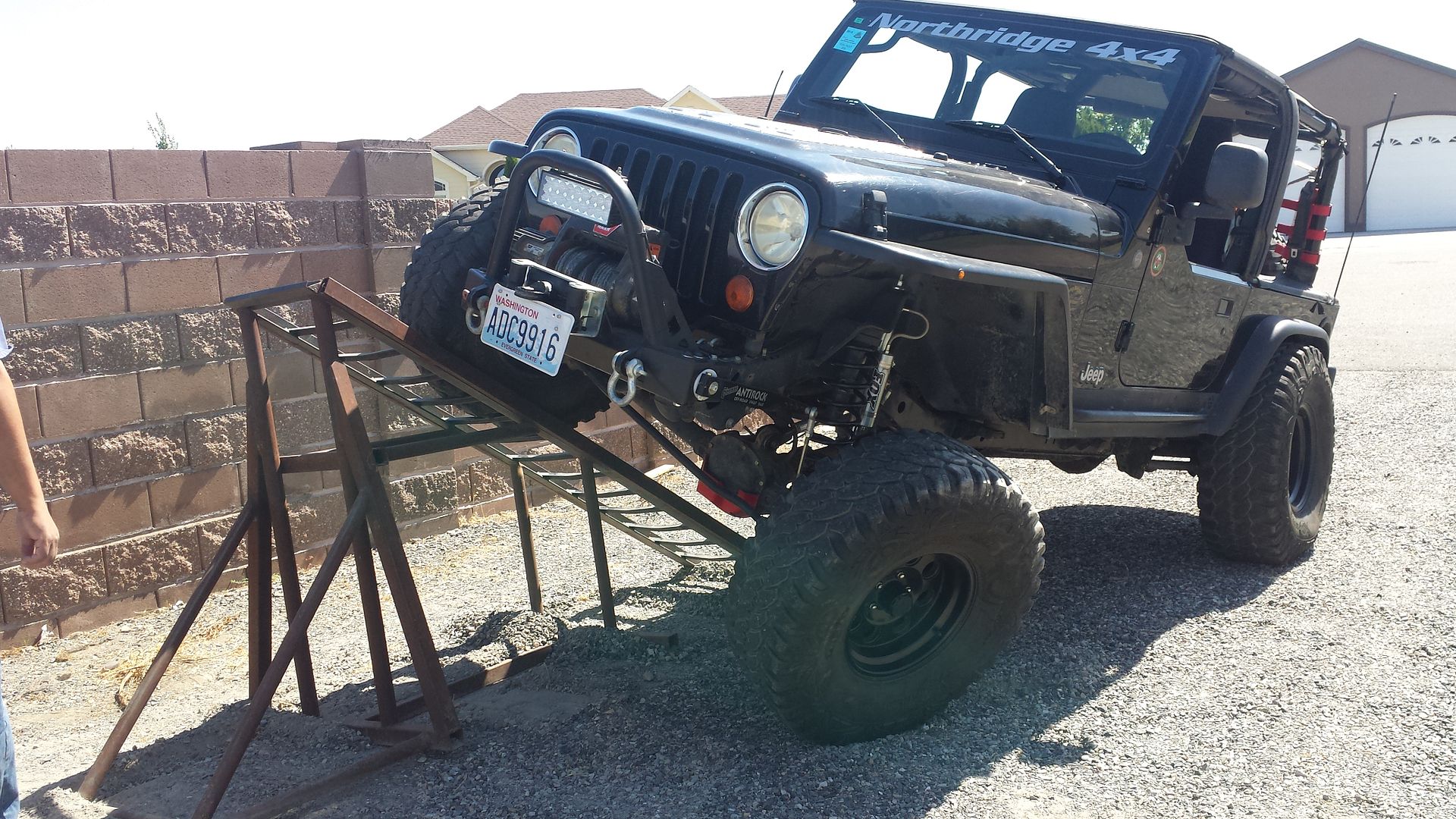 2020 Jeep Gladiator Rubicon
Tow bar mount
Trailer hitch
---
---
Updating to post some of the junk I did to the Heep over the winter. Gotta get ready for Camp Schamp! Today I took advantage of the first Friday off I've had in months. Finally installed my Ten Factory chromoly front shafts.
Bestop soft top frame quick release ends. 2 of the stock ends had stripped. I was using bolts before these. More bueno.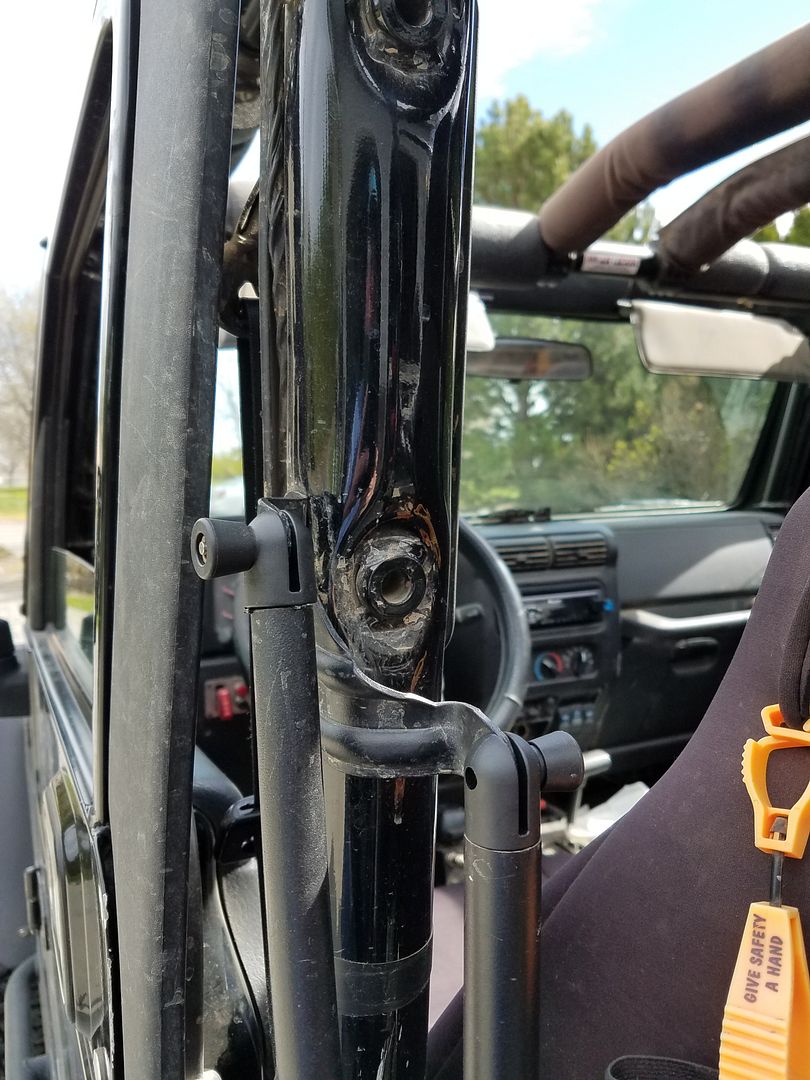 Scored a set of barely used MTR Kevlars. Had them installed with bead balancers. Smooth and no wobbles...so far.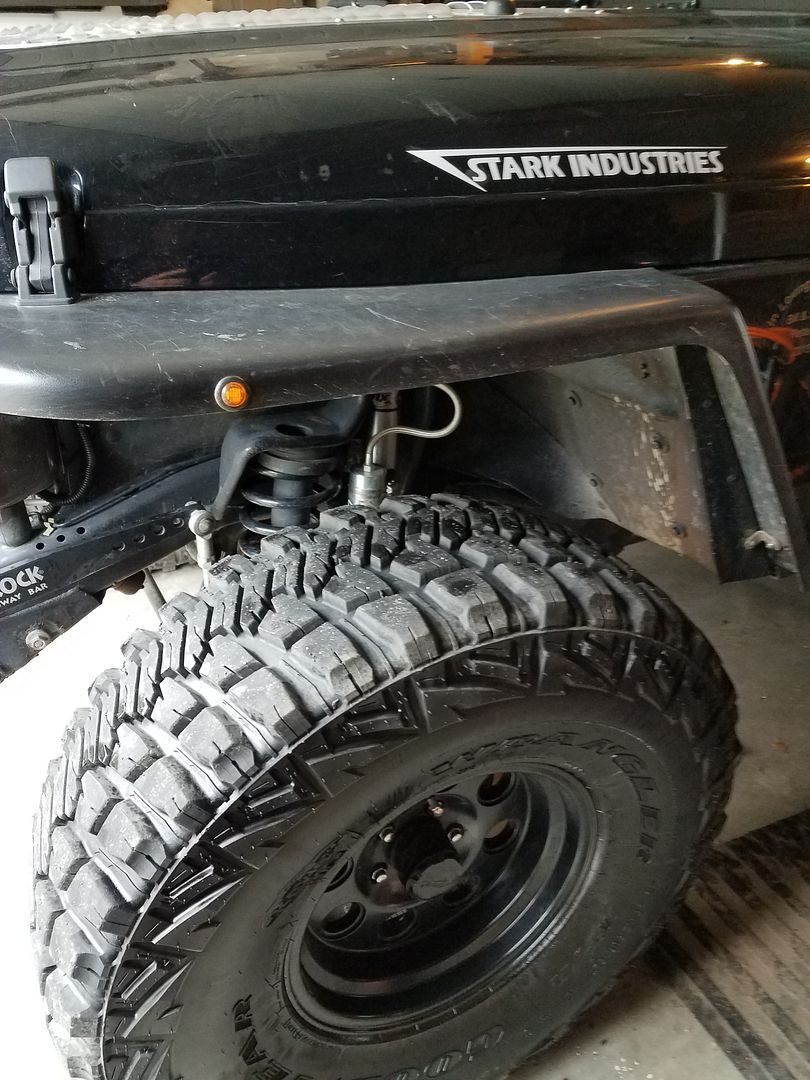 Quadratec plug and play led tailights. Even came with a led flasher. Way brighter. Zenon rear flat fender flares, seat risers, and a whip cb antenna.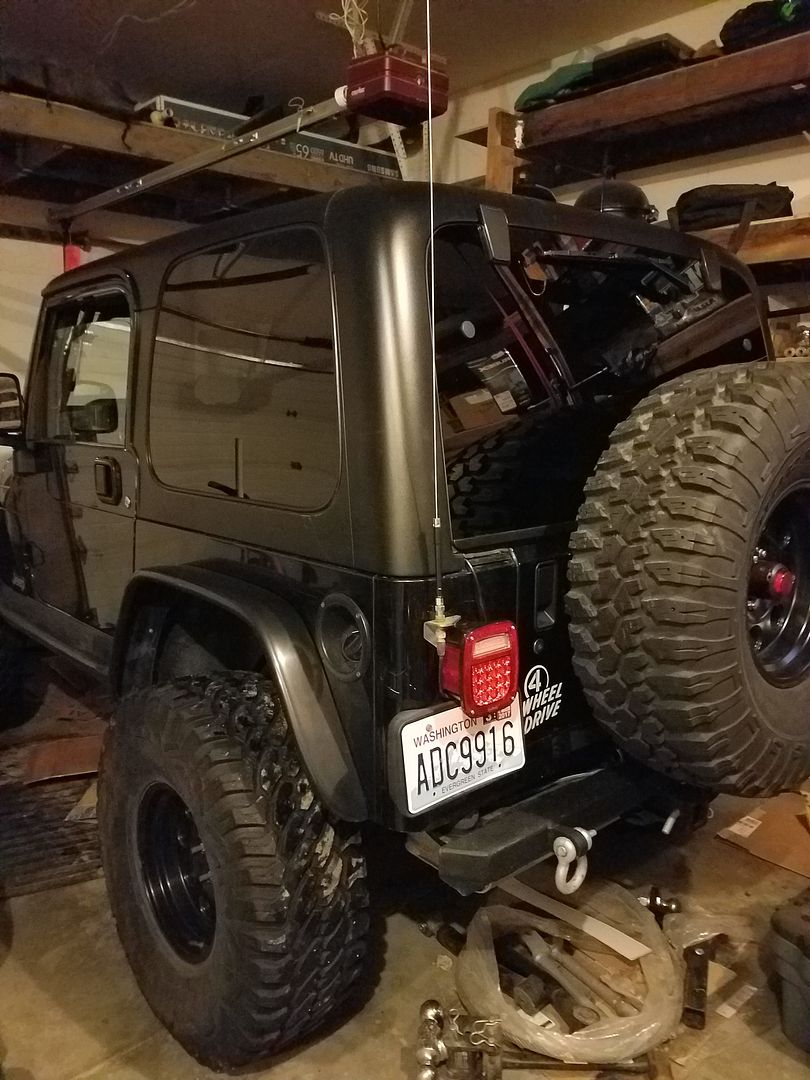 I think I'm done with Jeep mods for another while. We'll see.
2020 Jeep Gladiator Rubicon
Tow bar mount
Trailer hitch
---
---
Return to "Projects and Build-Ups"
Who is online
Users browsing this forum: No registered users and 1 guest