I have some sheetmetal that needs welding on my car, as well as a bunch of gun welding projects that need to be completed so I decided to set up a cheap Tig welding rig. If you have a DC capeable tig welder it's really easy to set up.
My Dad's old Lincoln AC/DC stick welder: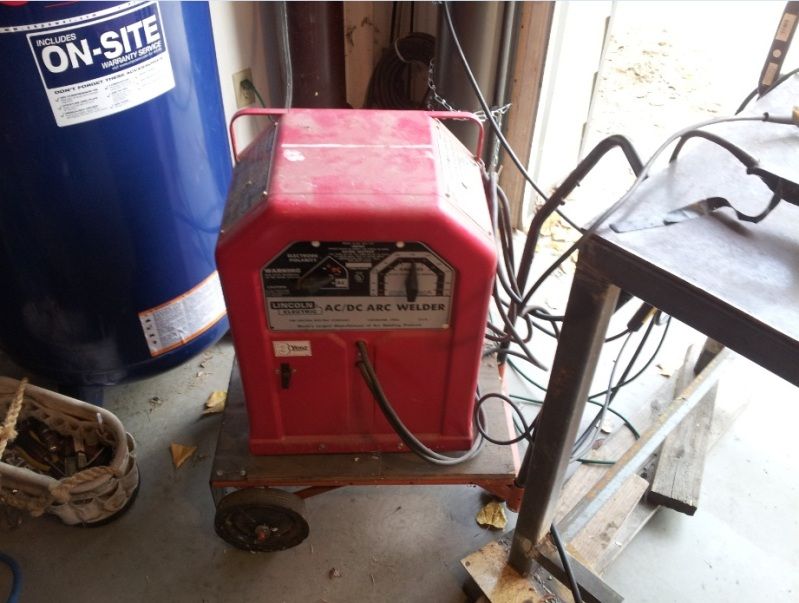 124CF Argon bottle I bought last night at Oxarc in Pasco (130 bucks for the filled bottle - a really good deal)
Locally it was $250 for just a 80cf bottle - no gas...
Power and gas hookups for the tig torch. Real easy.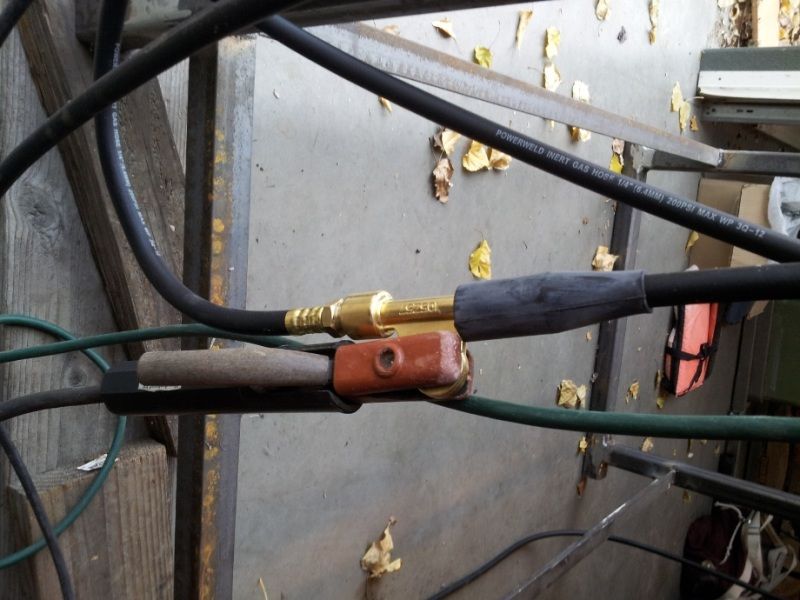 WP17 Tig Torch with gas valve and adjustable head: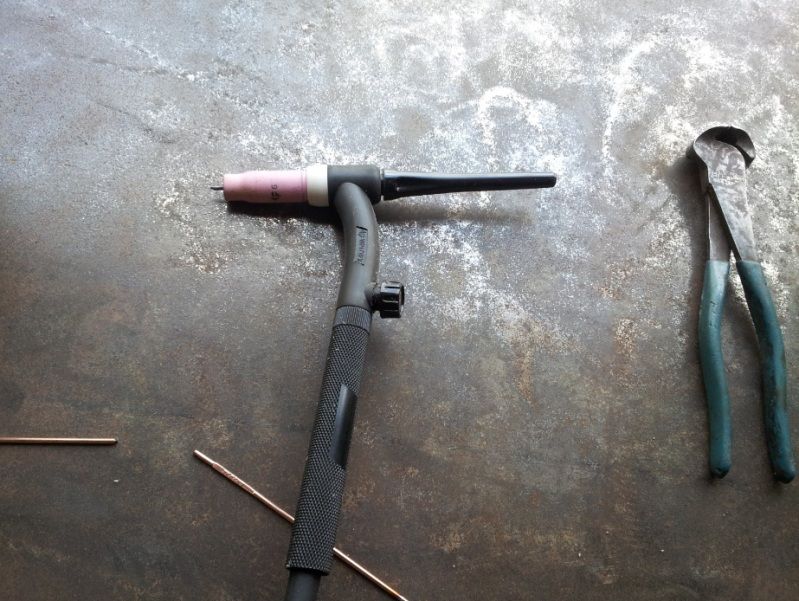 Here's my second attempt at laying a bead. My first attempt was a giant crater in the metal as I forgot to turn on the gas......
65 Amps, 3/32 Tungsten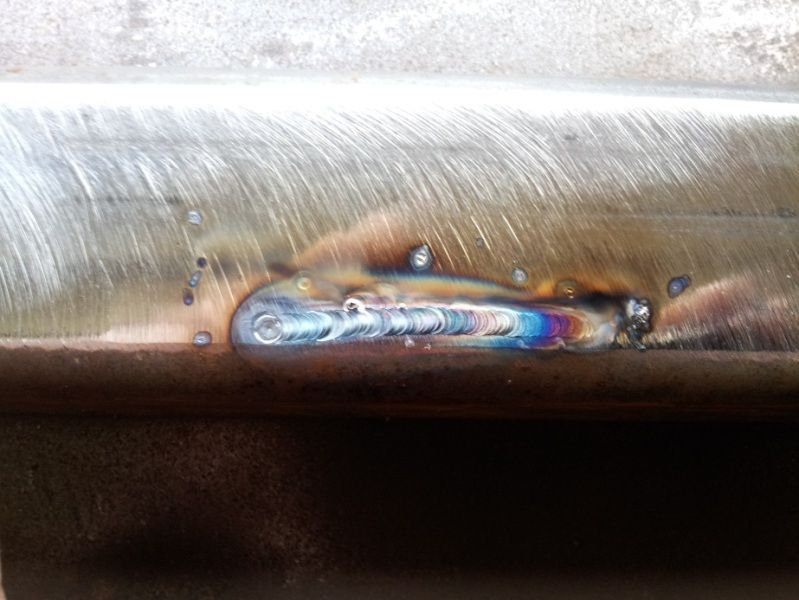 That worked out so well that I went straight to adding in filler.
75 Amps w/ filler:
4th bead at 85 Amps: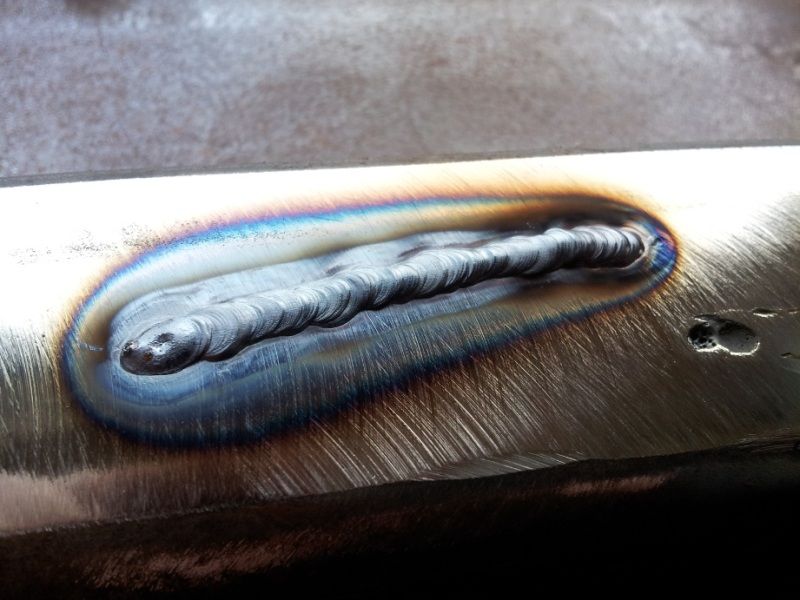 I'm still a bit shakey, and I have a lot of technique issues to work on - but this was way easier than I thought it would. Gonna go collect a bunch of scrap metal and see if I can't get anything actually welded together.