Our old boat is back at our house! Our oldest nephew has confiscated her from the owners that I practically gave it to, (long family story) after years of sitting and neglect.
Right now, she looks about as bad as when Barb and I bought her and fixed her up.
When Barb and I bought her, she was sitting in a pasture for a few years. We ripped out the interior, put down new carpet and seats. She was a great old boat and ran like a top with the straight 6 Chevy powered Mercruiser. We had a lot of great memories in that old boat.
These are some old pics of her from back in the day.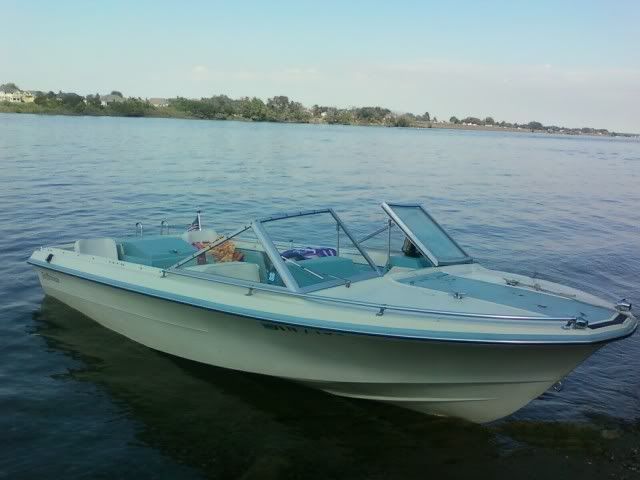 I will not show you the pictures of her when my nephew and I towed her over to the house. It's too depressing. She was full of leaves, cats living in it, and the wood floor was rotted and soft. I sent her away with a nice cover, but it was never maintained or replaced.
We have cleaned her out, ripped out all the ruined seating, tore out and replaced the flooring. New seating and carpet is on its way. I'm sure she will need another new impeller/water pump installed. I'll have to find someone that does that.
She cleaned up pretty nice so far. She will be great again and will reside on Lake Tapps.
These are the most recent pictures.