2004 TJ---3" lift, 35's, and a bunch of other junk.
2016 JK Sport 2 door---lifted, 35's, and a tow bar mount.
---
Pre running began Monday with Al, Doug and myself following Keven from the Rainer Ridge Rams up to Clover Springs/Mud springs. I would be leading our group up on this run Friday so I had to pay close attention on how to get to the trail head as I have never been on this trail. Tuesday we pre ran Big Rattlesnake which is the run Al ended up leading on Thursday. All of the wheeling was great. Our participants had a great time. No one broke anything. Dave led our group across the Naches Pass trail on Saturday to round out a very successful week.
Attachments

9F15C752-09D7-4A9F-8F0A-06DF0FE5A1EC.jpeg (1.89 MiB) Viewed 3374 times

6730ADA0-B57A-45A9-940E-751815784A97.jpeg (1.87 MiB) Viewed 3374 times

E23FB7C9-1E71-48BD-8002-B1EF1B58AB96.jpeg (2.1 MiB) Viewed 3374 times

870599A5-6DBA-4618-8D9F-CA43AF13A4D9.jpeg (2.03 MiB) Viewed 3374 times

B59728B7-4050-44B7-95FE-F68C80885673.jpeg (1.94 MiB) Viewed 3374 times
---
So cool
I don't Text (at least not very well), I eat Blackberrys, and I only Twitter after sex...
---
First thing, a big THANK-YOU to Al, Michael, Corey, and Doug for trail hosting this years Trail Jamboree representing the Peak Putters! The Desert Rats added another small group of hosts to man the Tech inspection area. Our plan was to camp near them and help where we could. About a week before the event, I saw a request to man the front gate/check-in area. I volunteered to man the gate, as we would be camping near there. I was informed there would be help to relieve the gate guy, but that did not happen much until later on. It was still fun seeing all the rigs and people I've seen for years roll in. As well as friends, and new friends. I have requested an extra host for next year for extra help, plus the daughter has already said she could cover the gate as well--(our youngest grandson will know the word "NO" by then.)
Michael arrived first and secured the "Terrace" across from the check in area. Plenty of room there for the rest of the Peakputters to camp. We were right across the way, with Doug and our daughters new to her pop up trailer.
So, the first few days for me was at the gate, while the rest of the guys pre-ran our trails. There was some very cool rigs showing up, but this old Jeepster was my absolute favorite. And he wheels it.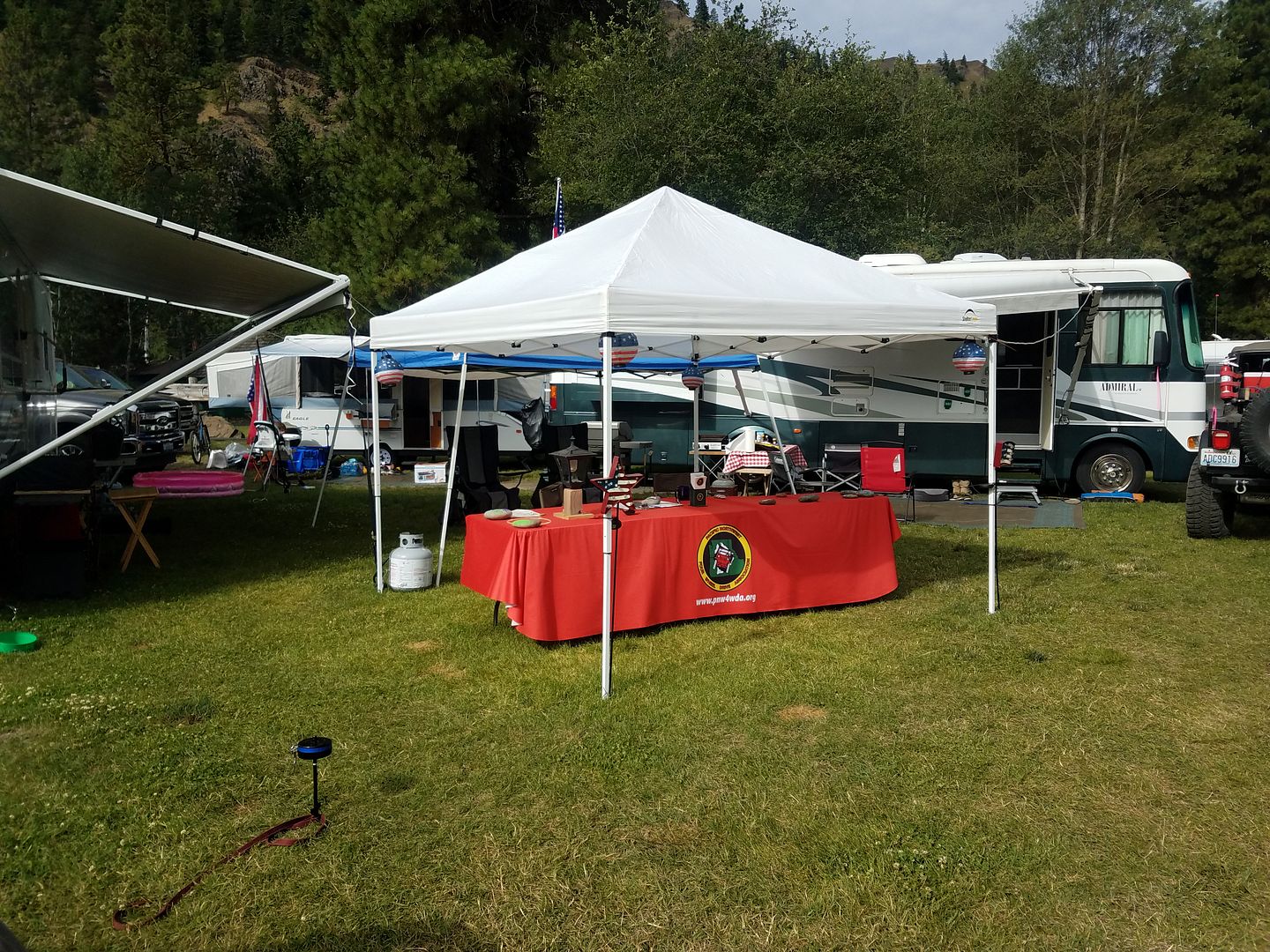 The first real wheeling day for me was the Rattlesnake trail led by Scumby 3...4? Apparently, white LJ's are extremely comfy. Our oldest grandson hitched a ride and fell asleep on the trail. This trail has some great views and ends up at a cool little swimming hole in the river.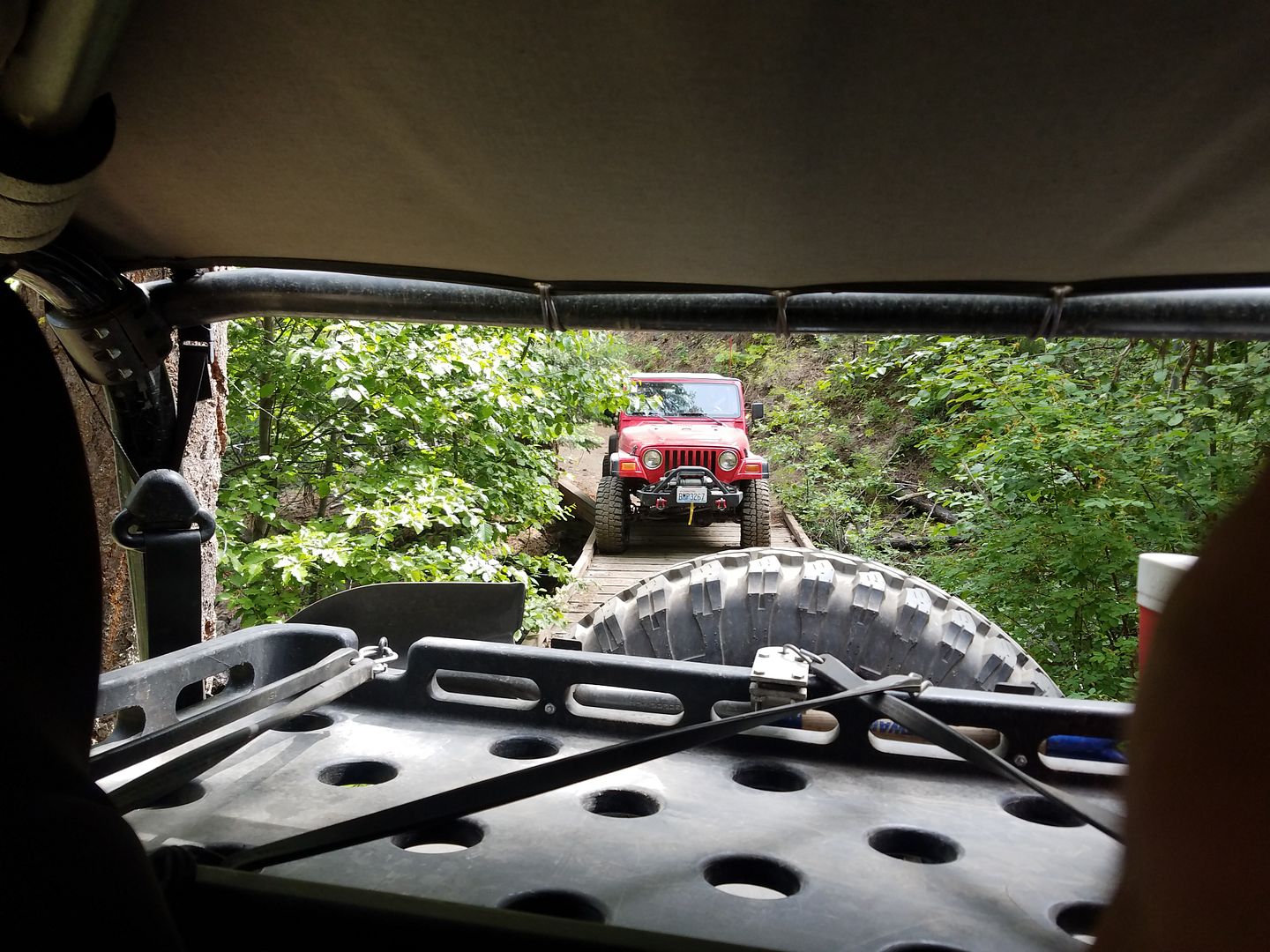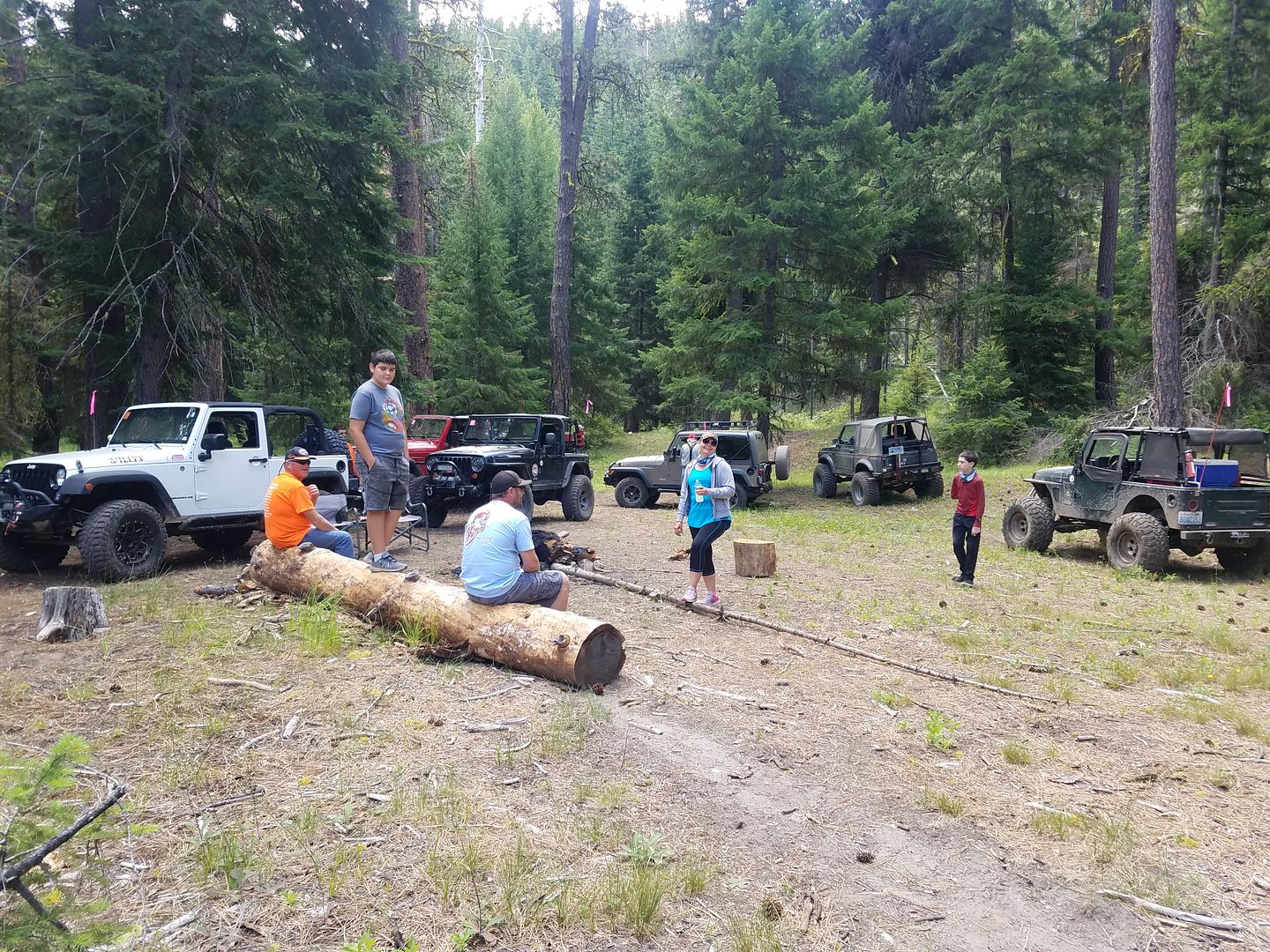 Looking at the big washout that blocked the main access to the trail.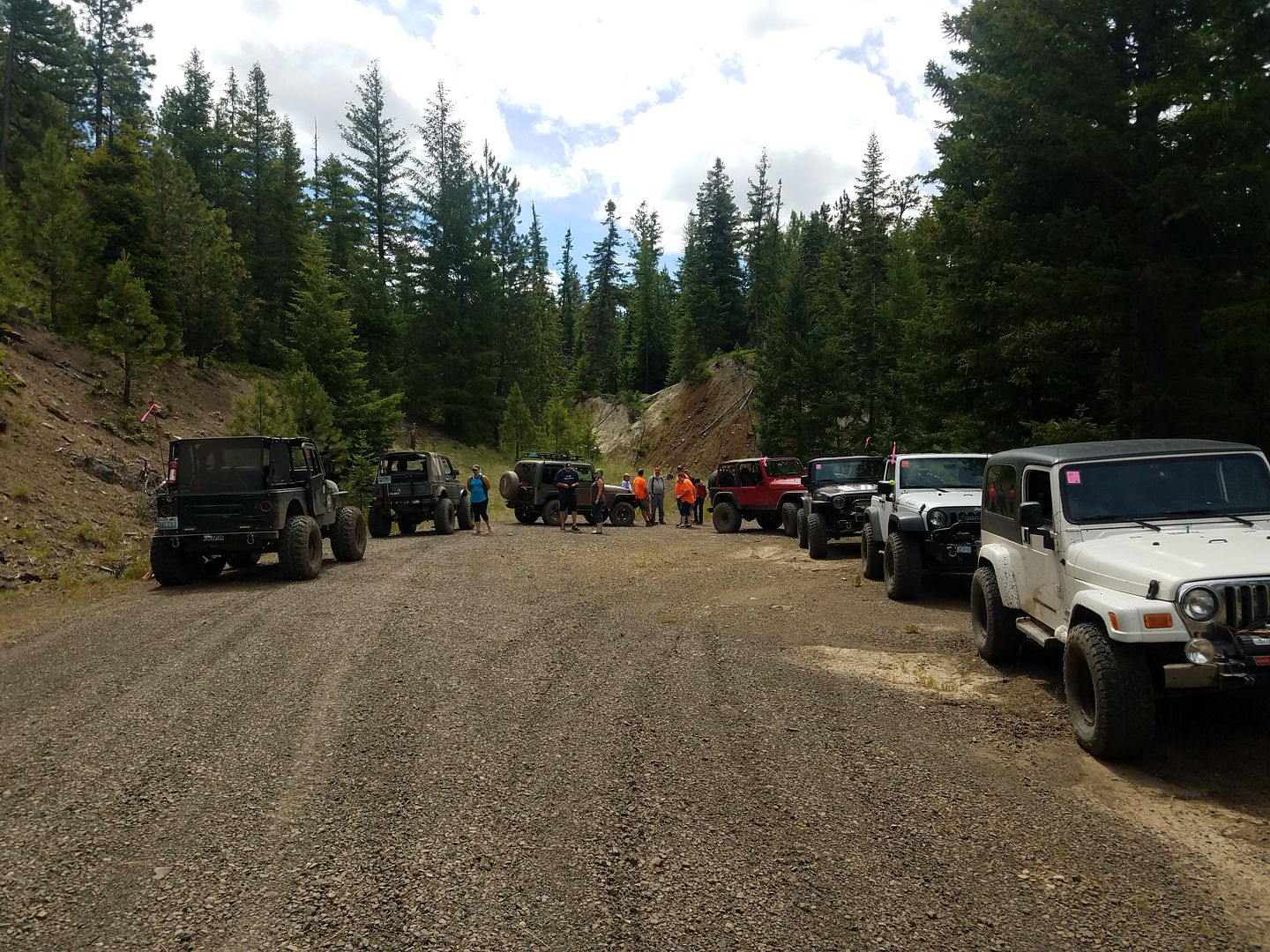 Great nephew and grandson's first Jeep trail. Happy faces.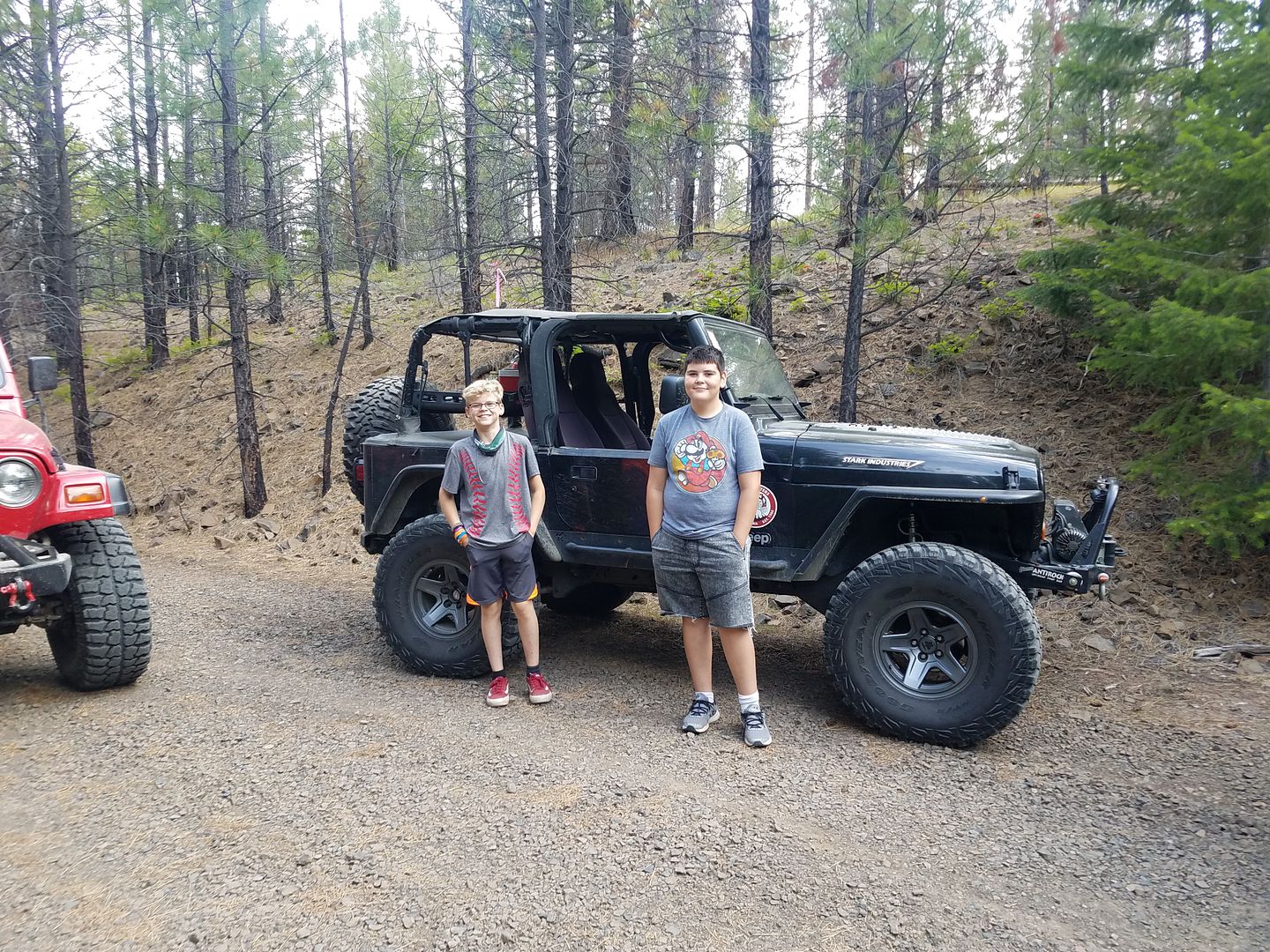 More to follow.....
2004 TJ---3" lift, 35's, and a bunch of other junk.
2016 JK Sport 2 door---lifted, 35's, and a tow bar mount.
---
sorry but i didn't take any pics.
Lightly Lifted and Locked LJ

I'm Scumby Dammit, take it or leave it!
---
Friday's run was the Clover Springs/Mud Springs. I did not go on this one because we wanted to make sure we got back in time to head over 410 to the Tacoma Dome for the Queen concert. As it turned out, the Peakputter hosts made great time and were back with their group before we left. I heard it was a great run. Pics anyone?
Saturday was the Naches Pass Trail. Perfect weather, very little dust. The only carnage was on the Pyramid Pass road on our return. An 8.8 in a participants YJ that lost a ring gear bolt. It punched a nice hole in his diff cover. Gerald saw the trail of oil and called out over the radio for everyone to check their rigs. Caught it fast enough to catch some oil in a sandwich bag for later use. Everyone pitched in to help get him going again. Gear oil, RTV, spill kits, impact wrench, etc. We were off and running again in less than an hour.
All in all, it was another great Trail Jamboree. Thank you again for all the Putters who made this happen, including SPR for building the cornhole boards. They were one of the final 10 raffle prizes, and I heard lots of people say they wanted to win them.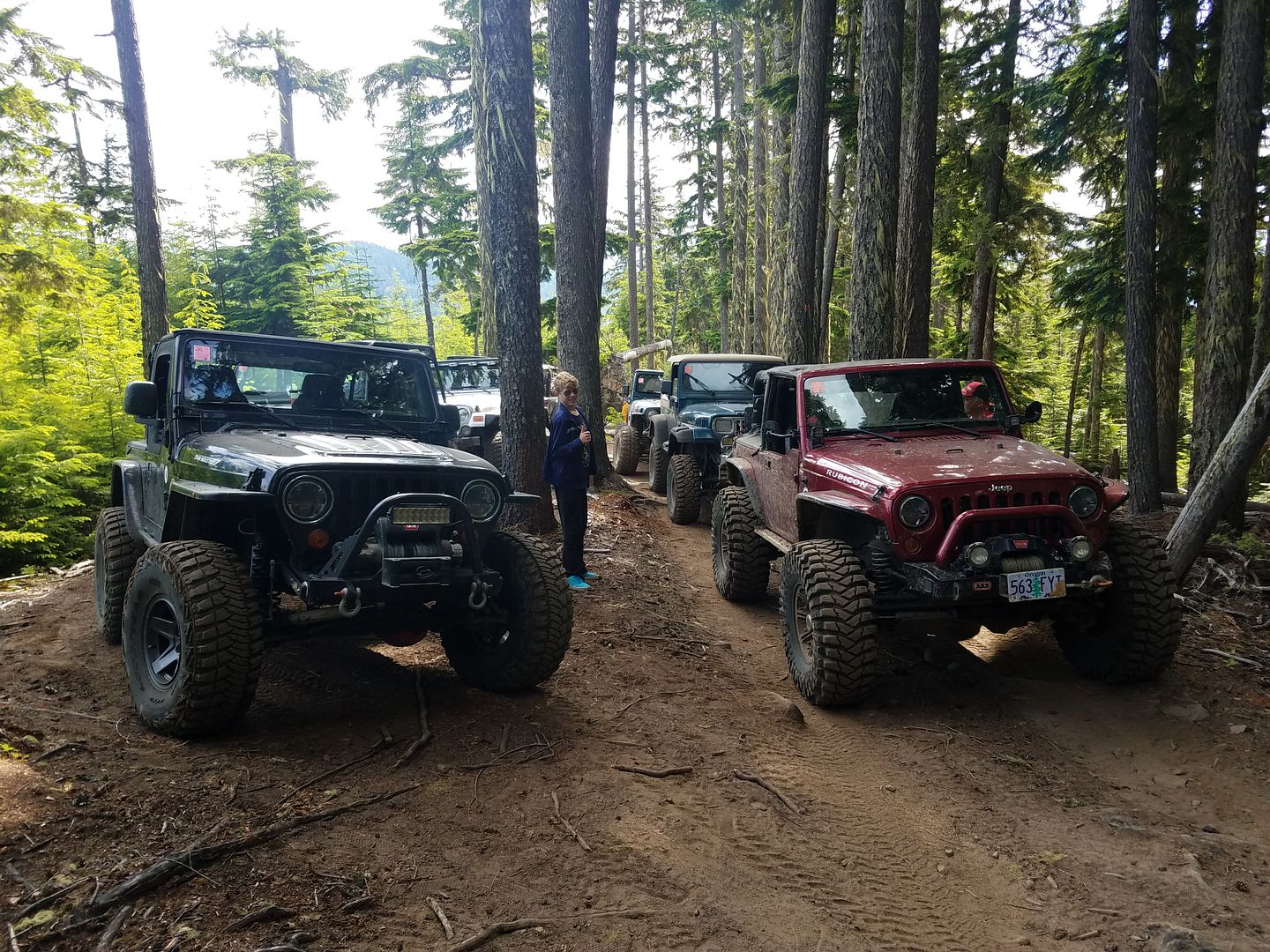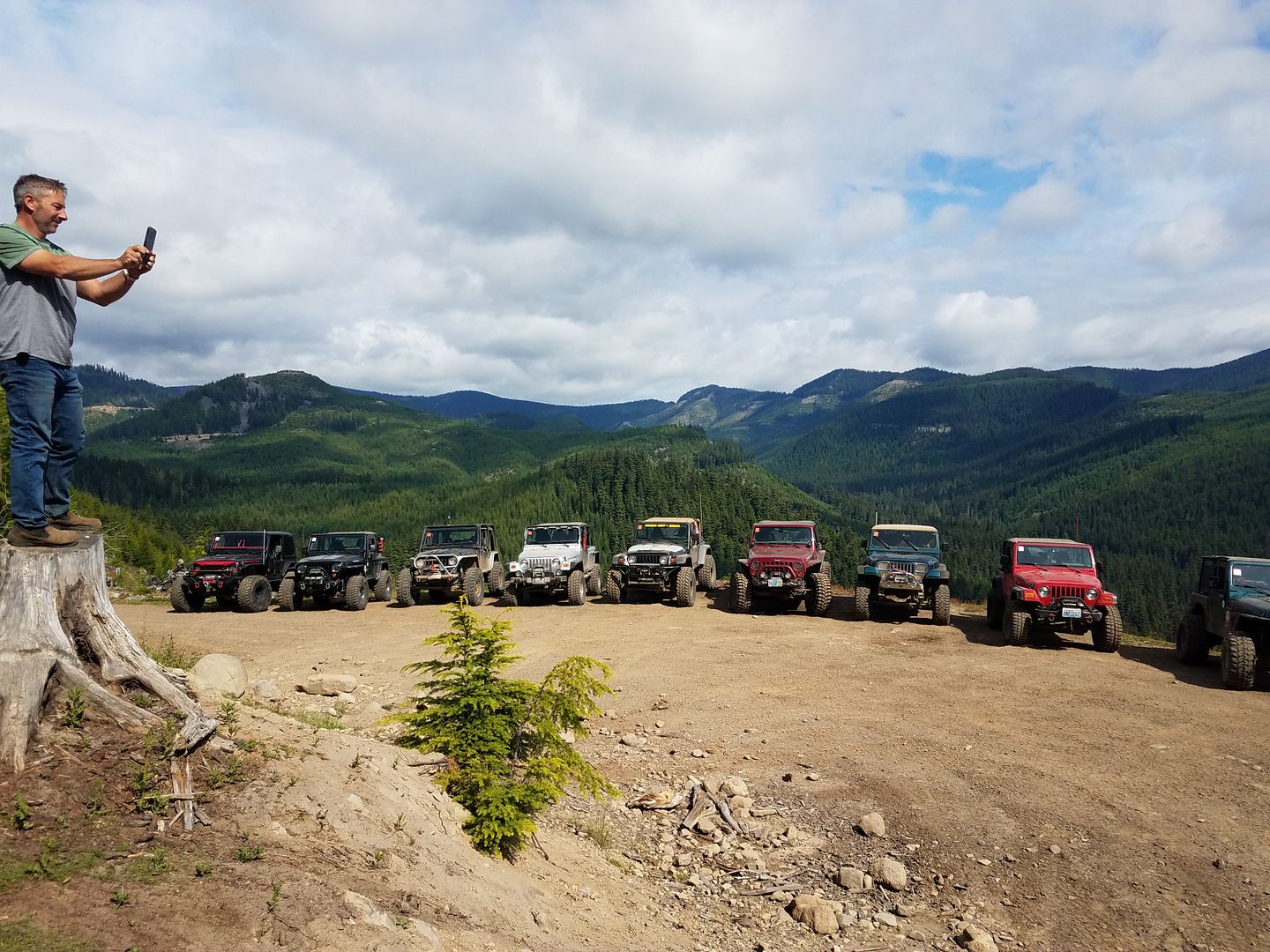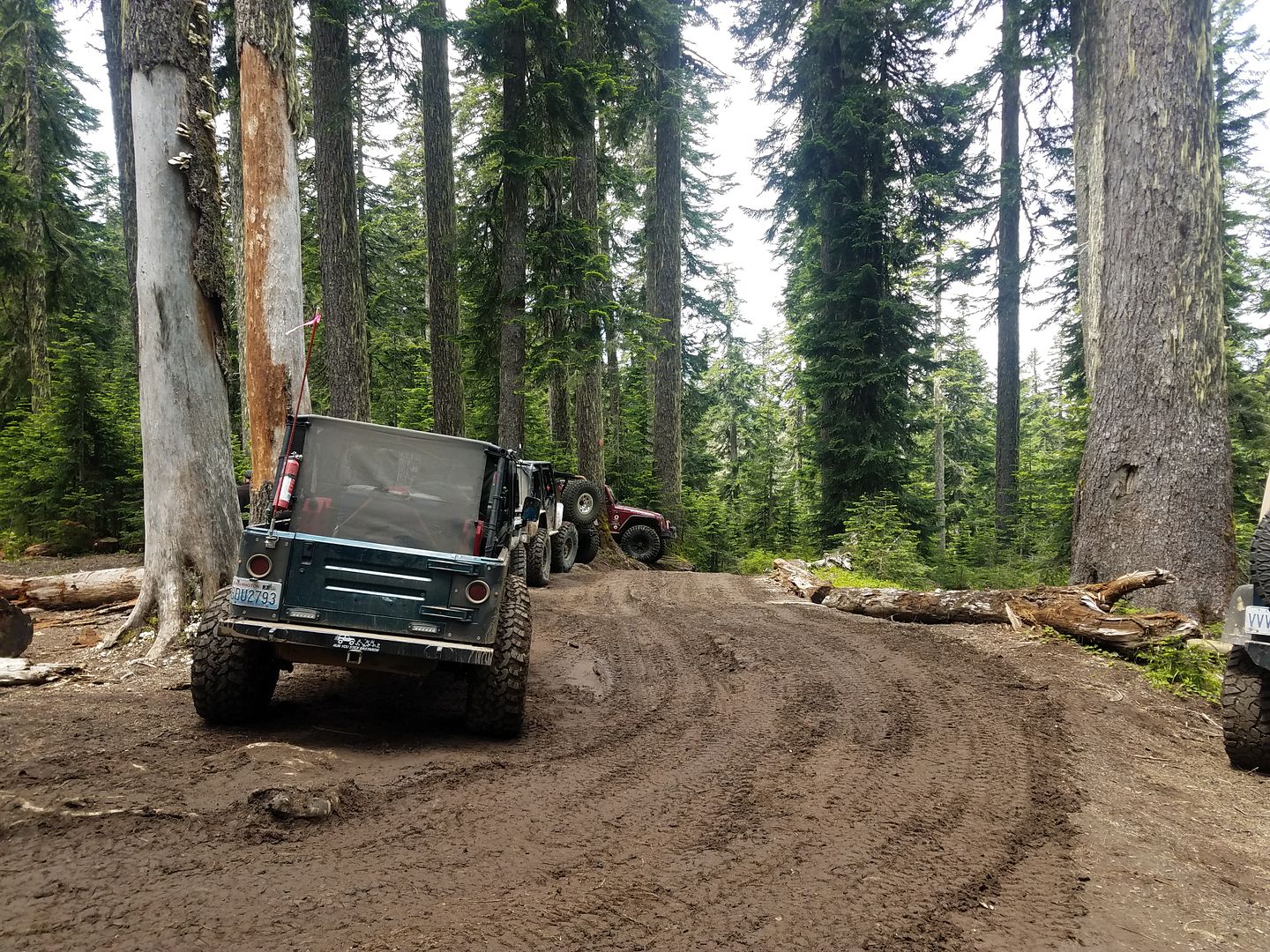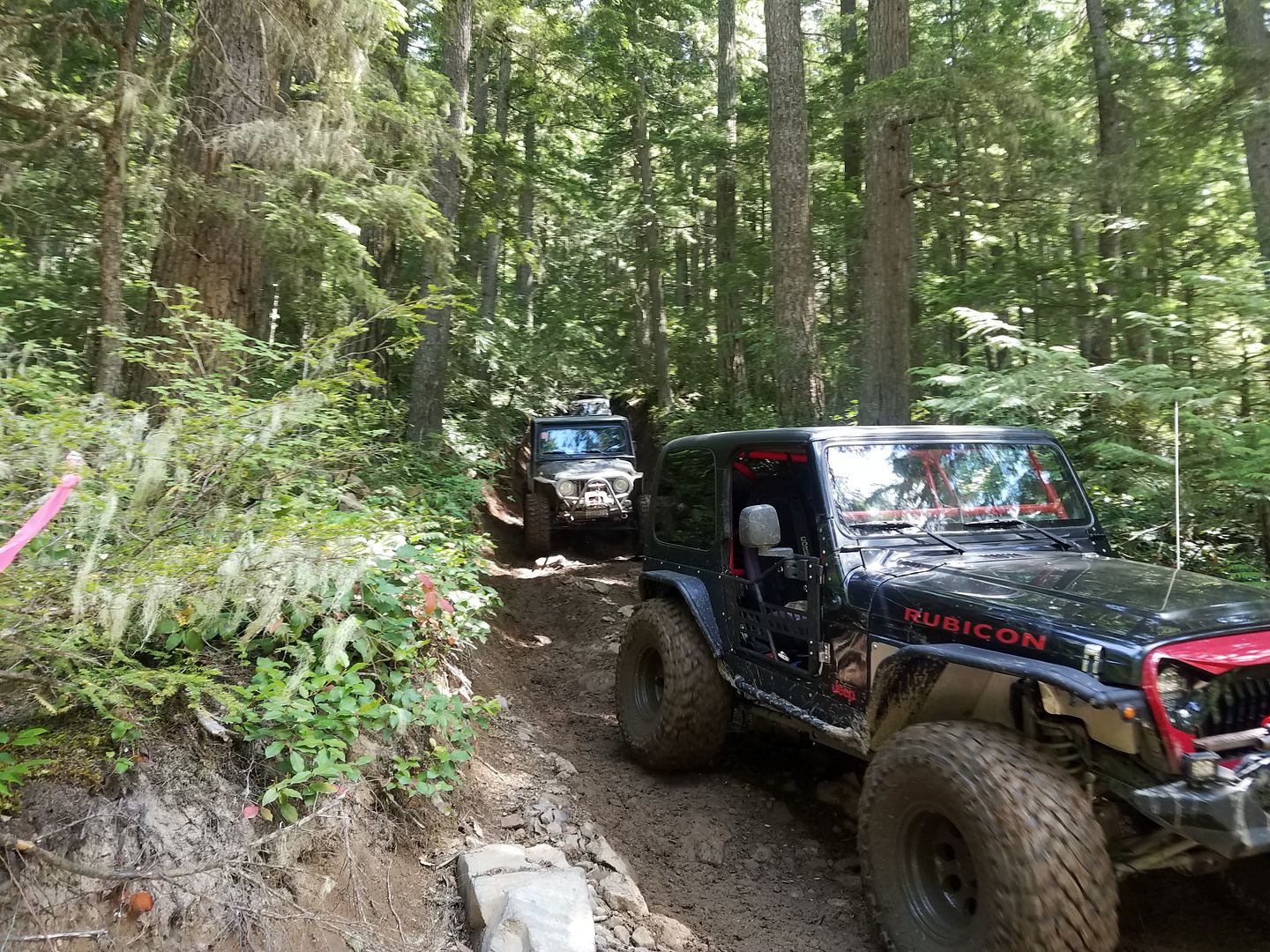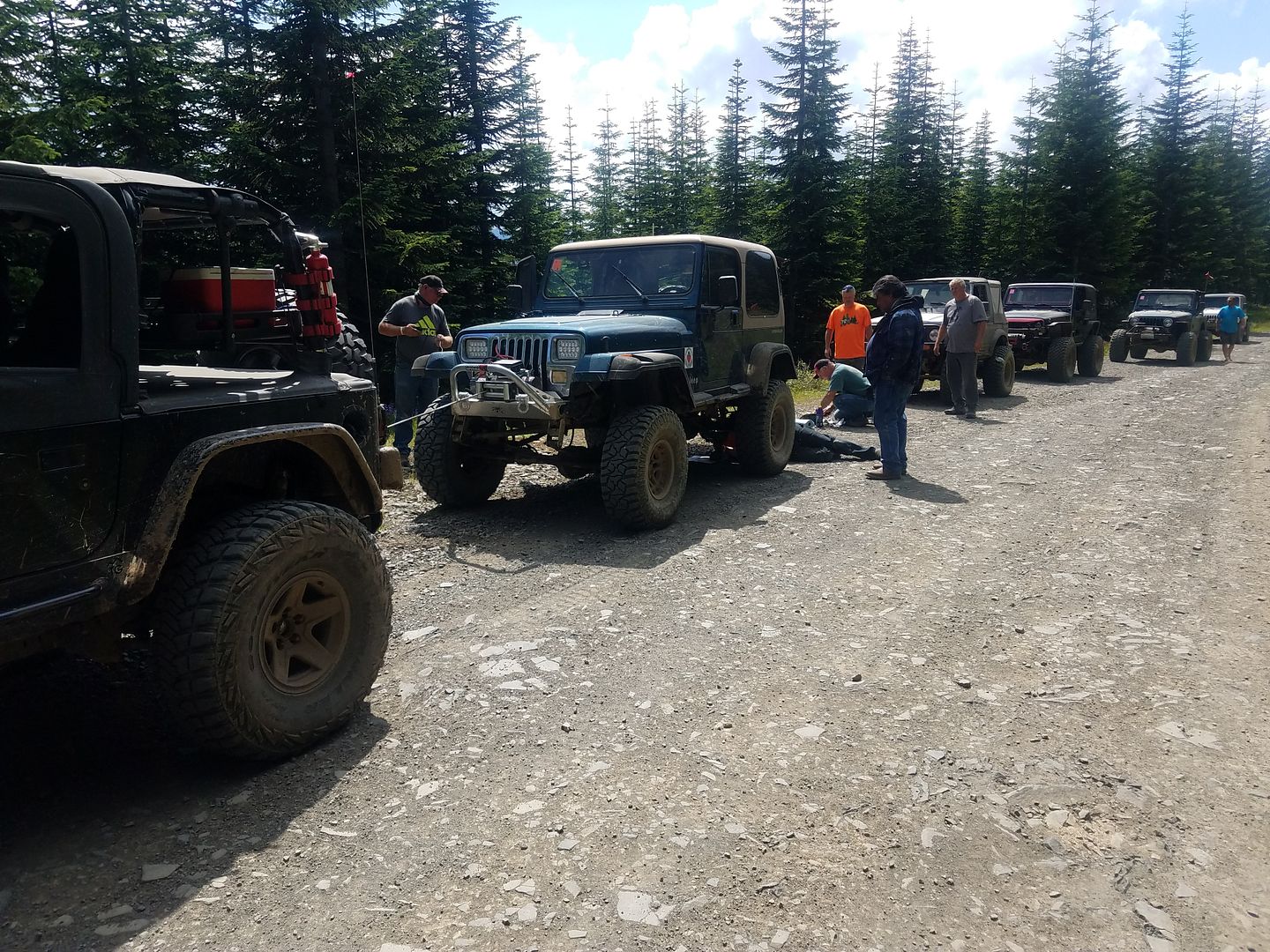 Time to go home.
Can't wait for next year.
2004 TJ---3" lift, 35's, and a bunch of other junk.
2016 JK Sport 2 door---lifted, 35's, and a tow bar mount.
---
---
Return to "Recent Run Reports - Peak Putter Club Runs"
Who is online
Users browsing this forum: No registered users and 0 guests